Plan Insurance Brokers were very proud to co-sponsor The Taxi Driver of the Year Charity Fund's (TDOY) recent annual dinner and dance.
A fantastically fun Saturday night was had by all attendees at Regent Park's Holiday Inn on November 25th. Attendees were treated to a three-course dinner, accompanied by a live band and brilliant swing singer. Every attendee received a Plan goodie bag in recognition of their support of the charity.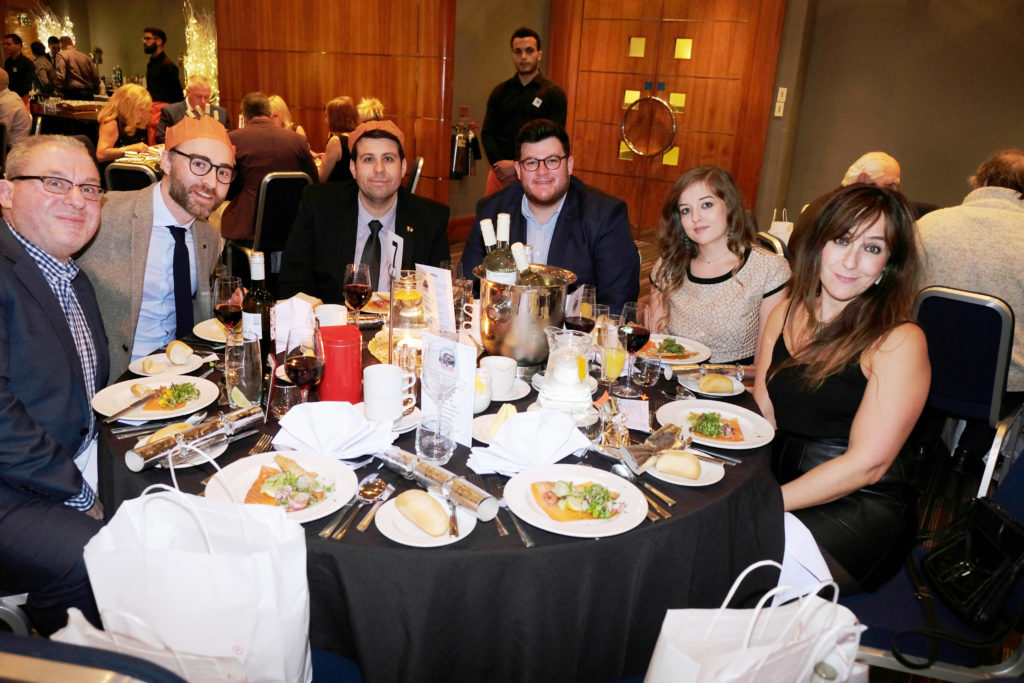 The Taxi Driver of the Year Charity Fund (TDYCF) is an organisation that raises money for numerous valuable initiatives. Hence on the night there was a charity tombola and auction where generously donated prizes were up for grabs. All of the money raised will go towards charities that are overseen by London's community of black cab drivers. The five foundations that are beneficiaries of the TDYCF's work are:
The London Taxidrivers' Fund for Underprivileged Children
Taxi Charity for Military Veterans (Formally known London Taxi Benevolent Association for War Disabled)
The Albany Taxi Charity Fund for Children with Special Needs
Southend Fund for Underprivileged Children
East London Cabbies

The TDYCF is run by Chairman Russell Poluck M.B.E (shown above, middle) with support from his wife and the charity's Secretary Barbara (shown above, third from right) – as well as Vice Chairman Micky Harris (shown above, far left).
Their intention is to raise a sufficient amount to facilitate a full day of competition for a Taxi Driver of the Year Award! Previously this has involved treasure hunts across London, general knowledge tests, tyre changing challenges and an assault course driving examination, aiming to establish exactly who London's outstanding taxi driver is!
To learn more about their fundraising events and how to donate visit the TDOTYCF website.