Black Cab Taxi Insurance Clients – Need ideas what to buy your partner for Christmas?
Gift Inspiration for our Black Cab Taxi Insurance Driver Clients
The festive period is the busiest time of year for our
black cab taxi insurance policy
holders. Despite rushing around throughout Christmas and New Years whilst keeping Londoner's partying cabbies still need to find the time to purchase a present for their partners at home.
Present Ideas by Number of Cab Fares
To help save cabbies some valuable time we have provided a list of perfect gift ideas of what to buy their partners who will have to endure them working long unsociable hours at Christmas. For a little bit of fun we have also estimated how many fares it would take to for our black cab taxi insurance clients to pay for each of the presents. Of course we appreciate that fares aren't pure income for cabbies as they still have overheads such as cab maintenance, fuel and cab insurance to cover. So I guess the question you have to ask is how many fares are your partner's affections worth this Christmas?
1 Job (£10)
Searching for stocking fillers… this Casa Couture candle is just what you need. It has 2 wicks and gives off a soothing aromatic blend of lavender and white florals. It even comes nicely boxed… now you just need to make sure she gets some chill out time to enjoy it!
www.houseoffraser.co.uk
are currently selling for £10 (reduced from £20)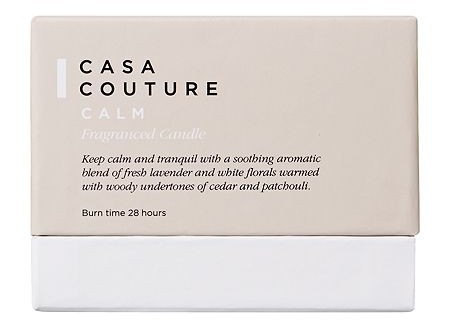 2 Jobs (£20)
Your wife will be lounging around in style this Christmas in these lilac spotted pyjamas from Marks and Spencer's. Made from soft satin she will have some peaceful slumbers wearing these during the festive season. Available from
www.marksandspencer.com
for £19.50
5 Jobs (£50)
Winner of Best Beauty Buy Awards 2014 this present will not disappoint. This luxurious night cream will leave her face glowing and skin feeling soft and smooth. An innovation in beauty technology this must have will set you back about 5 job fares. Available on
www.esteelauder.co.uk
for £49
10 Jobs (£100)
Every woman likes jewellery and Pandora's new Starry Heart bracelet will make her feel like a star. This high shine sterling silver bracelet has a star print charm and is kept in place by a silver barrel clip.Available from
www.pandora.net
for £99
20 Jobs (£200)
There will be no trouble getting control of the TV remote when your wife is distracted with her ipad mini! 7.9 in multi touch screen, 16GB memory, 5MP isight and 10 hours of battery life are just a few reasons why this is one of the best tablets out there. Buy from
www.argos.co.uk
for £199
60 Jobs (£600)
It may cost you about 60 jobs worth of fare but the look on her face will be worth it. Mulberry is one of the biggest names in fashion and this Tessie Tote comes with a price tag of £595. It comes in a variety of colours but which ever colour you chose you will be in your wife's good books for a long time! Available on
www.mulberry.com
for £595